Post by "Silent" on Aug 28, 2019 19:39:13 GMT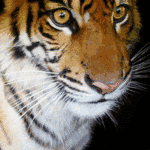 Remember with drop outs the committee and Matt are trying to do whats best for all and it is not always easy to please everyone but by having 6 in division one and four in divisions 2 and 3 all are going to get 10 games under the agreed format and healthy discussion was had at the AGM and all input has been taken into account.
As I say will always be somebody upset when things have to change due to circumstances, all have a good competitive inter league season and lets see if all games can be played on the correct weekends, an if not at least arrangements are made between the captains at the time of postponed made and Matt informed accordingly, never pleasant for the committee to have to award games without them being played, inter league is always going to involve travelling and we know that when we commit to play.
Following the AGM the committee adopted a proposal regarding the make up of the fixtures from Ric Bithell. There will be 6 teams in Division 1 with the usual playing each other home and away thus giving 10 matches. For Divisions 2 and 3 they will both have 4 teams in them, they will play each other home and away within their division and then playing one further match against the teams from the other division giving a total of 10 matches. There will be no alterations to the playing conditions when teams play each other from a different division. This will involve additional travelling for this season but this proposal received overwhelming support at the AGM and ensures that all divisions play the same number of matches which is felt to be fairer.
Deciding which teams were in each division proved particularly troublesome and the committee voted by the narrowest of margins for Littlehampton to retain their position in Division 2 meaning that Lewes would not be promoted and will remain in Division 3 for the coming season. I can only apologise to Lewes but it was a decision not taken lightly by any committee member.
Division 1 - Brighton A, Brighton B, Redhill A, Tunbridge Wells, West Sussex, Worthing A
Division 2 - Horsham, Littlehampton, Redhill B, Worthing B
Division 3 - Brighton C, Hastings, Lewes, Mid Sussex
A total of 14 teams this year compared to 16 last year
As Tony says the fixtures will commence on Sunday 29th September 2019.
The fixtures will be emailed out to captains and some of my other contacts over this coming weekend, if anyone wishes to receive a copy (and doesn't think they are on my contact list) please let me know on here (email address needed) or PM me. I know Stuart will have them on the brilliant Sussex Website soon after he has them.
I cannot stress enough the importance of finding out playing availability early and if necessary making arrangements to notify your opponents in plenty of time if there are difficulties. 1 hour before the fixture is not acceptable.
Good luck to everyone for the coming season.