Post by alanturner on Feb 24, 2019 1:24:29 GMT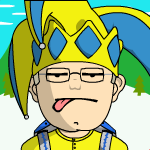 curt, your only conclusion has to be....he can't count the daft bugger! if in s=doubt, swap was my rule. sends you stir crazy doing the one shot.
yes a pink but only because a Sams table is so slow returning the ball. I got a Jelks next to it a month later and would suggest banning pinks straight away as being 'totally unnecassary'. fact is, I can only wait so long before I create my own rules at anything!!!!!!
pink ball; only allowed to be used as a red while the red is going down or as a last resort; the 9th ball (absolutely nothing else left). as the 9th ball (so the red is on the table already right) it is played as another white. because the pink has now been both a red and a white and the fact that the pink may stay up while the original red went went down; the rule is that a pink is only a red for that/thee shot off the D. that way, afterwards you don't look at the pink and say; "oh what is that worth?". it is a red for but a fleeting moment.
it actually works but it has more to do with the table than the rules in themselves. the moment you have a Jelks table you just think; WTF?
the pockets/rings
traditionally 50mm these are 52mm but with squared edges. this stops rimming. it is also either a hit or a miss - either in or out. the Jelks black rings suck it down compared to these rings. if i did it again they would be 53mm to match the Jelks browns but as 52s they are about the same as the 'bright reds/saffrons' that most know of.
and don't mention the mushtittles with impregnated tungsten darts weights.
Weebles Wobble but they dont fall down !!!
7mm?
it's easier for you to judge on these tables as it is a sharp corner to the pocket/ring. it should only have about 3mm of cloth showing. if it was any further away it is a lack of checking on the players part!
cheers
Taffy